Na iPhony míří uklidňující minimalistická hříčka NABOKI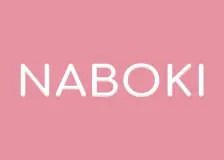 Po delší odmlce, kdy jsme si dávali od logických her pauzu, tu máme další originální počin, který nelze tak jednoduše přehlédnout. Tentokrát se jedná o hříčku z dílny vývojáře Maciej Targoni, jenž stojí za takovými legendami jako je například Push, Klocki nebo Up Left Out. Ty v minulosti učarovaly mnoha hráčům i recenzentům a získaly si srdce nejednoho milovníka puzzle her. Poslední dobou bylo ...
K čemu slouží složka Přemístěné soubory z macOS Catalina
V případě, že jste se minulý týden rozhodli provést aktualizaci macOS, tak jste automaticky aktualizovali na zbrusu nový macOS 10.15 Catalina. Po zdařilém dokončení aktualizace jste mohli nový operační systém začít využívat plnými doušky, avšak na jednu nesrovnalost jste možná ihned po prvním spuštění narazili. Na ploše se objevil zástupce složky s názvem Přemístěné položky. Tato složka se obje...
Apple Music, App Store, iCloud, Apple.com, and Other Services Experiencing Issues [Resolved]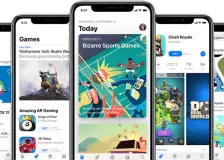 While not yet reflected on Apple's system status page , a number of Apple services are currently experiencing downtime or slow performance, including the App Store, Apple Music, iCloud, and the iTunes Store. Apple's website is also experiencing some issues, including its developer portal being unavailable right now. The issues span multiple countries and extend to Apple's Mail and TV apps. Not ...
FCC approves $26.5 billion T-Mobile and Sprint merger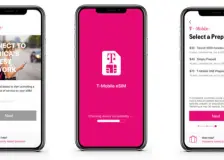 The Federal Communications Commission has given the green light for the merger between T-Mobile and Sprint, with Wednesday's vote of approval for the joining of the two companies being one of the last hurdles needed to be cleared for the transaction to proceed.
Catalina prichádza s opravami v novom update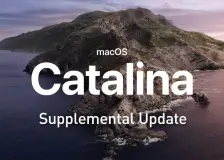 Spolu s vydaním iOS 13.1.3, Apple prináša aj dôležitú aktualizáciu pre svoj macOS. Rieši viaceré chyby a problémy, ktoré prenikli do prvého vydania. Medzi hlavné novinky a opravy patria najmä opravy "zamrznutej" inštalácie, (…)
Writing about