6 zajímavých aplikací z App Store, které by vám tento týden neměly uniknout (9.6. 2019 – 16.6. 2019)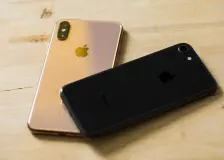 Každý týden přibývají v iOS App Store nové, zajímavé aplikace. My vám na konci každého týdne přineseme přehled toho nejzajímavějšího, co iOS App Store za uplynulý týden přinesl. Mezi screenshoty aplikace můžete skrolovat do stran, což by mělo fungovat i na mobilní verzi. Aplikaci stáhnete tak, že kliknete na tlačítko "Stáhnout" nebo na název aplikace. Další možností, jak stáhnout aplikaci, je p...
Logic Pro X získal aktualizáciu a pripravuje sa na nový Mac Pro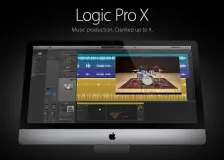 Apple včera vydal novú verziu aplikácie Logic Pro X. jedná o softvér určený na profesionálnu produkciu a úpravu hudby. Táto nová aktualizácia obsahuje optimalizáciu výkonu, ktorá ako hovorí Apple, napomôže využiť "obrovskú (…)
Twitter Bringing Mac App Back Using Apple's Project Catalyst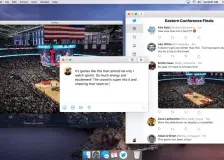 Apple last week unveiled Project Catalyst, an initiative designed to allow developers to port their iPad apps to the Mac. At the time, Apple named several partners, including Twitter , and today, Twitter provided more detail on its upcoming Mac app. Twitter says that it will leverage its existing iOS codebase to bring Twitter to the Mac, but will add native Mac features on top of its existing i...
Writing about