8 tipů a triků, které by měl znát každý majitel iPadu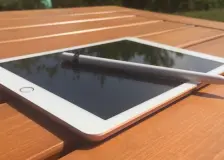 Každý z novějších iPadů – ať už jde o iPad Pro, 9,7palcový iPad, iPad Air či iPad mini – představuje ve spojení s operačním systémem iOS 12 výkonný, užitečný a mnohostranný nástroj. Pokud si navíc osvojíte tipy, které vám v dnešním článku představíme, dokážete svůj iPad s iOS 12 využít na maximum. Přesouvání více aplikací najednou Podobně jako na iPhonu umožňuje operační systém iOS 12 i na iPad...
iOS 13: tmavý mód, manažér fontov, chytrejší mail a vylepšenia pre iPad
iOS 13 sa blíži a s ním aj kopec zaujímavých noviniek. Guilherme Rambo začiatkom týždňa zverejnil ich súhrn. Nevieme, ako sa Rambo k novinkám o pripravovanom systéme dostal, avšak spolu s ďalším vývojárom, Stevom Troughton-Smithom, (…)
How to Listen to YouTube Music for Free on Your Google Home or Google Assistant Speaker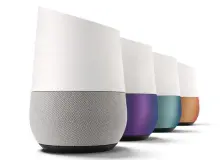 In April 2019, Google announced the launch of a free, ad-supported version of its YouTube Music streaming service for use with Google Home and other smart speakers that feature its voice-activated assistant. Essentially, the free streaming tier means that you can listen to songs from the YouTube Music catalog, interspersed with occasional ads, on your Google Home or other Google Assistant-power...
Writing about