Už žádné sledování polohy. Apple udělá v iOS 13 razantní krok, které ho omezí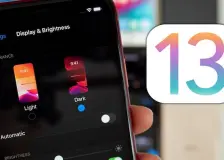 Jak jistě víte, Apple doposud umožňoval zapnout si neomezené sledování polohy. To v praxi znamenalo, že vás mohla sledovat jakákoliv aplikace, aniž by byla zapnutá nebo běžela na pozadí, a mohla tak pasivně sbírat informace. Tomu se jablečná společnost rozhodla v iOS 13 udělat přítrž a posvítila si na vývojáře, kteří této možnosti zneužívali. Ti se však vůči rozhodnutí Applu ohradili a formálně...
Apple Watch Series 5 se dočká displejů od nového dodavatele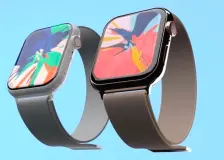 Zářijová Keynote a s ní spojené očekávané představení Apple Watch Series 5 se nezadržitelně blíží. Spolu s ním se také množí více či méně zaručené informace o tom, co od nové generace chytrých Apple hodinek můžeme očekávat. K hodinkám se samozřejmě vyjádřil také známý analytik Ming-Chi Kuo, podle kterého by se dodavatelem OLED displejů pro Apple Watch Series 5 měla stát společnost Japan Display...
Trump Says Tim Cook Made 'Good Case' That Tariffs Would Put Apple at Disadvantage With Rivals Like Samsung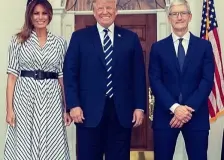 Apple CEO Tim Cook and U.S. President Donald Trump met for dinner on Friday evening , and Trump has since told reporters that the two discussed the impact of U.S. tariffs on Apple products imported from China. Melania Trump, Donald Trump, and Tim Cook in August 2018 Trump said Cook "made a good case" that tariffs could put Apple at a disadvantage given that rival Samsung's products would be les...
Lowest prices: High-end MacBook Air for $1,299; 512GB 12.9-inch iPad Pro now $649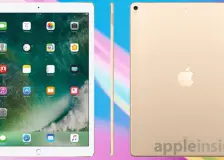 B&H Photo has slashed prices on Apple's 2018 MacBook Air and 2nd Generation 12.9-inch iPad Pro exclusively for AppleInsider readers. Save $300 to $500 on the high-end devices, which are equipped with additional storage over standard models. Plus take advantage of special financing offers or save on tax.
Nových iPhonů a vydání nových OS se zřejmě dočkáme 10. září (septembra)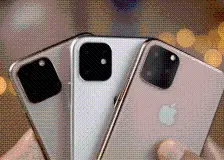 Apple včera vydal sedmou beta verzi iOS 13, ve které byl nalezen skrytý obrázek, který naznačuje, že Apple uspořádá další konferenci 10. září (september). Očekáváme, že na této konferenci Apple poprvé (…)
Writing about