Apple prohrál soud s RED, vadit mu to však nemusí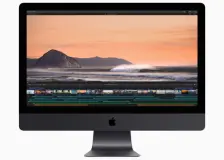 Když přijde na patenty, ne vždy se zadaří. Konec konců, Apple bojuje s ostatními společnostmi téměř na denní bázi a žaloby, či snahy ukrást patenty jablečné společnosti nejsou nic neobvyklého. Tentokrát to ale kalifornský gigant podcenil a soudní spor prohrál, konkrétně tedy se společností RED, která vyrábí profesionální filmové kamery a fotoaparáty. Naštěstí se obě společnosti dohodly, a Apple...
7 aplikací na Mac App Store a Steamu, které jsou dnes zdarma nebo se slevou (12. 11. 2019)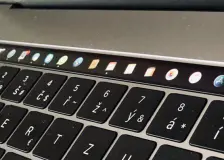 Pravidelně vám přinášíme seznam několika zajímavých macOS aplikací a her z Mac App Storu a ze Steamu, které jsou v daný den zdarma či za zvýhodněnou cenu. Pro dnešní den si však uvedeme pouze aplikace, které v době psaní článku byly na Mac App Store ve slevě. Snažíme se vybírat jen ty nejzajímavější, které by vám mohly být k užitku. Bohužel, může se stát, že aplikace opět sklouzne k původní cen...
Apple's Revamped Mac Pro to Launch in December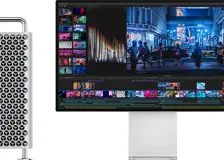 Apple's new high-end modular Mac Pro is set to be released in December, according to a new report from Bloomberg . The launch timing of the ‌Mac Pro‌ was shared in a report on the new 16-inch MacBook Pro , which is set to come out as soon as tomorrow. Apple unveiled the new 2019 ‌Mac Pro‌ in June at its Worldwide Developers Conference, but since then has not provided any details on its prospect...
Writing about