Install and Use Psensor in Ubuntu 20.04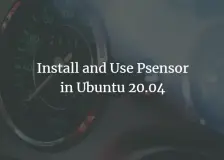 Psensor is a very useful utility for Linux-based systems that shows the values of the various sensors that are mounted on your mainboard. It is capable of displaying the temperature of the various components of your CPU, the rotation speed of your fans as well as your CPU usage.
Arch Linux cz&sk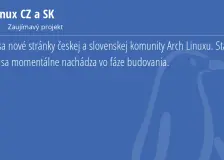 Objavili sa nové stránky českej a slovenskej komunity Arch Linuxu. Stav projektu sa momentálne nachádza vo fáze budovania. Zdroj: arch-linux.cz
Development Release: Emmabuntüs DE4 RC1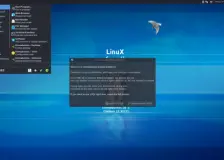 Emmabuntüs is a lightweight, Debian-based distribution featuring the Xfce and LXQt desktop environments. The project's latest development snapshot is based on Debian's Testing "Bullseye" branch. "This update of our new distribution takes up the basis of Emmabuntüs DE3 under Debian 11 Bullseye, and its latest changes concerning the....
Software Updates that Respects Civil Liberties
Yet-another reminder of how disrespectful Apple, Google, and Microsoft are with their software update process was highlighted to Android phones that were in Massachusets, USA. The unintentionally descriptively named "MassNotify" application was installed to all Android phones in Mass.—en masse—without consent. Mass Upgrade, Without Consent From a forced album install by Apple, to the forced […]...
Writing about

Microsoft

Google